WITH more than 30 years experience, Katron Creative is a proven performer in the marketing communications industry having worked extensively with public and private sector clients, plus numerous charities. We have been privileged to be appointed to numerous preferred supplier lists.
We have been commissioned for an enormous range of marketing communications projects over the years. With our team's wide professional experience, Katron Creative is as efficient and versatile as it is imaginative.
Having started as a traditional Advertising and Marketing agency, our work originally revolved around press and magazine advertising, corporate image, newspaper and newsletter publications, press releases, leaflets, brochures, technical documents, product livery, direct mail pieces, retail and product catalogues, event management, exhibition and display materials, and signage.
Katron Creative still offers all of these services, but keeping in step with the changing needs of our clients we now have a strong focus on the design and development of simple to use, very effective websites, search engine marketing and social media.
Our emphasis on creative and distinctive marketing and communications is as strong as ever. These traits are as important on the Internet as they are in print, broadcasting or in any other media. Of course, the web offers new and unique opportunities and our role is to help our clients capitalise on those opportunities.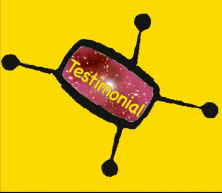 Read More
"We absolutely love the website and so does everyone who reads it."
GRAEME MILNE
Principal, Macclesfield Primary School
www.maccyps.sa.edu.au